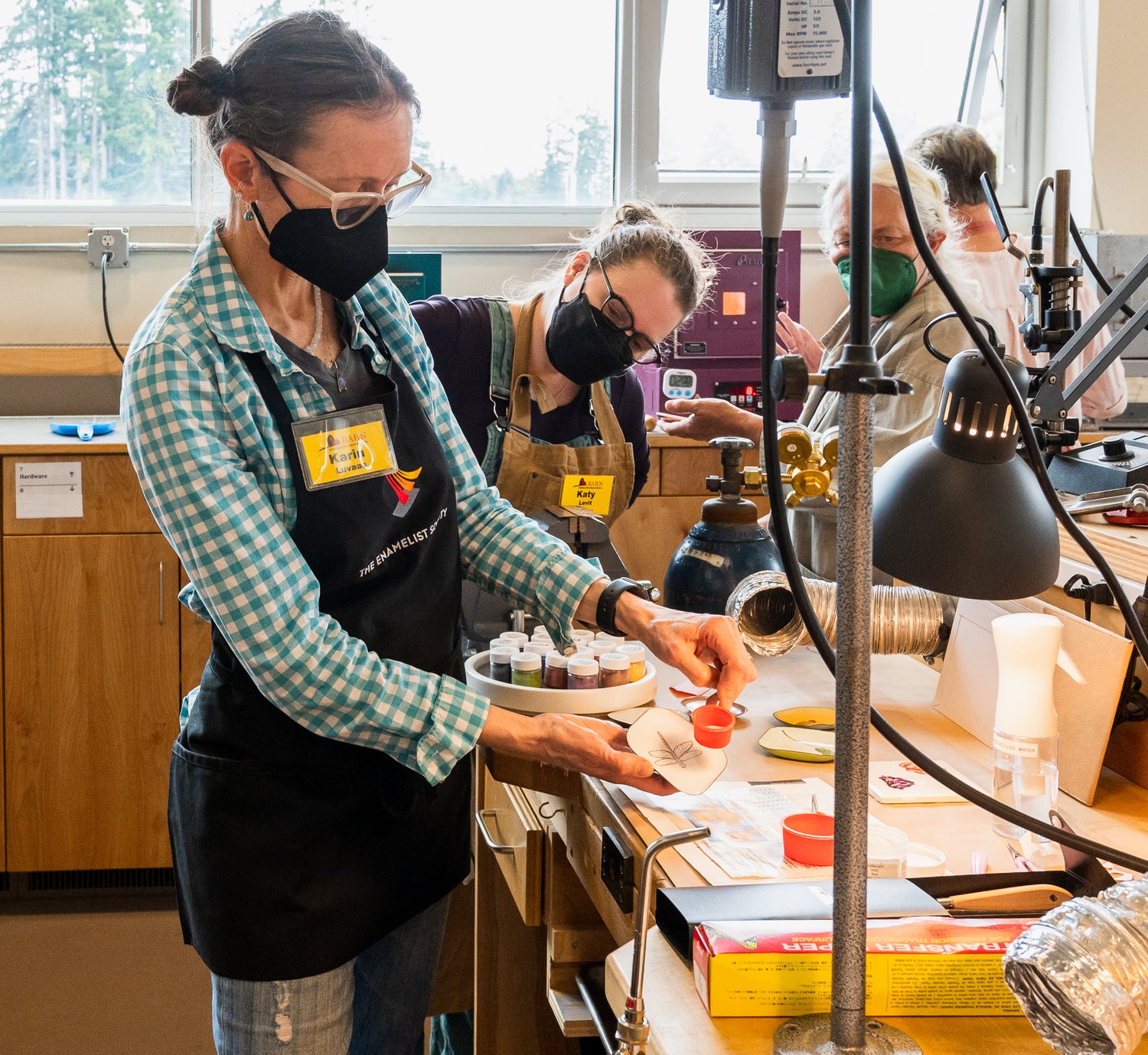 Classes
Everything Karin does is infused with happiness and energy. She is extremely passionate about teaching and applies instruction touched with humor, honesty, and humility to help enrich the lives of every student. As an educator, her goal is to help students with their individual needs, provide support throughout their creative exploration, and help them develop the skills required to continue problem solving outside of the classroom.  
Currently an instructor at BARN, The Bainbridge Artisans Resource Network, on Bainbridge Island, Washington, Karin has developed successful lapidary and enameling programs while also serving different roles on the jewelry studio Steering Committee. New classes are being added quarterly.
More information and current class listings can be viewed at https://bainbridgebarn.wildapricot.org/Jewelry-Classes-&-Events.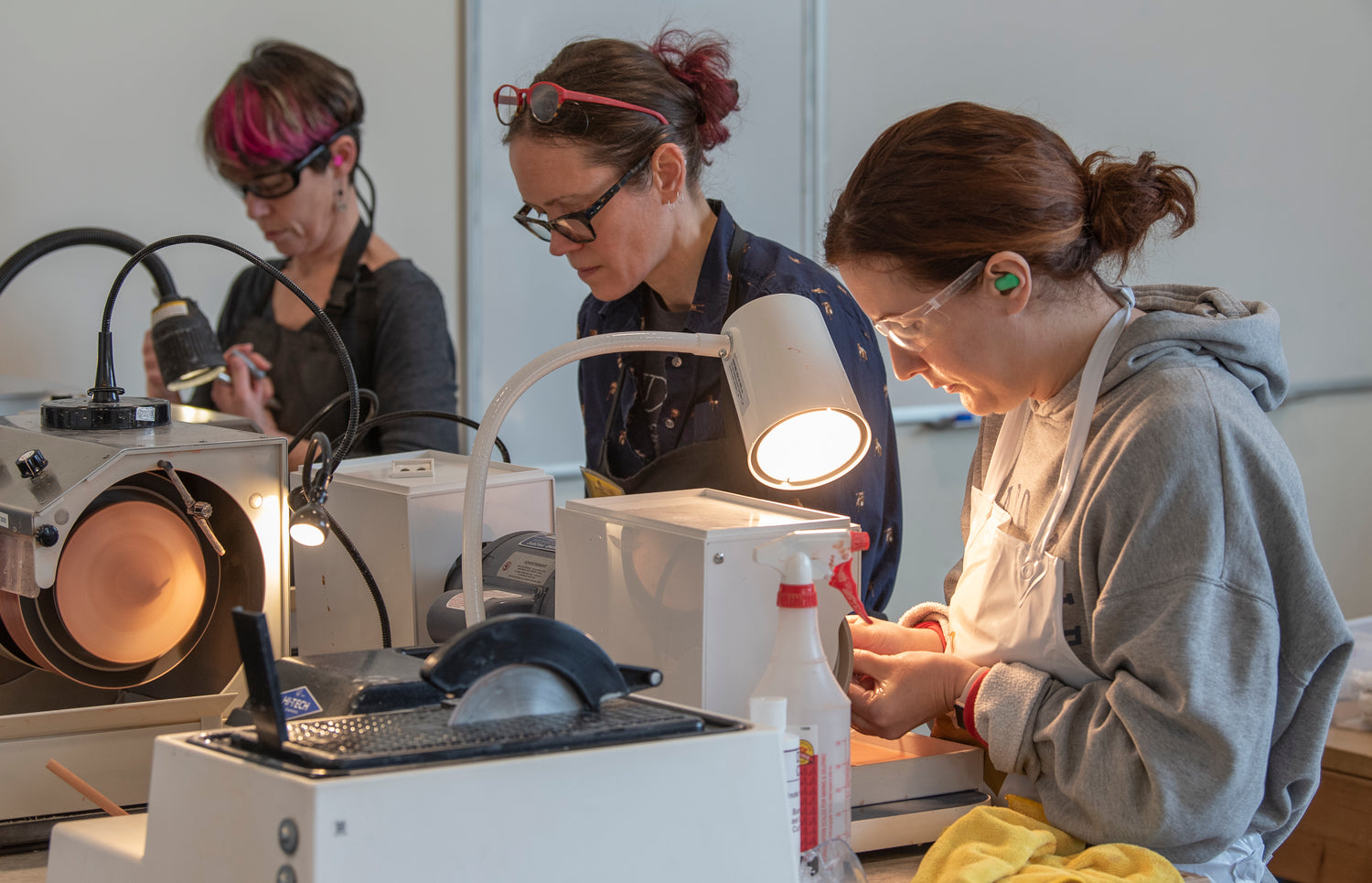 Share the knowledge
In 2019 Karin developed a new lapidary program and has added several stone cutting and carving classes to this curriculum. A few new classes are also coming in 2022. Karin has just recently begun development of a new enameling program and plans to add multiple classes to this curriculum over the course of this upcoming year. Come and join the fun! She promises to provide you with an action-packed class where you will walk away with new skills and completed pieces.