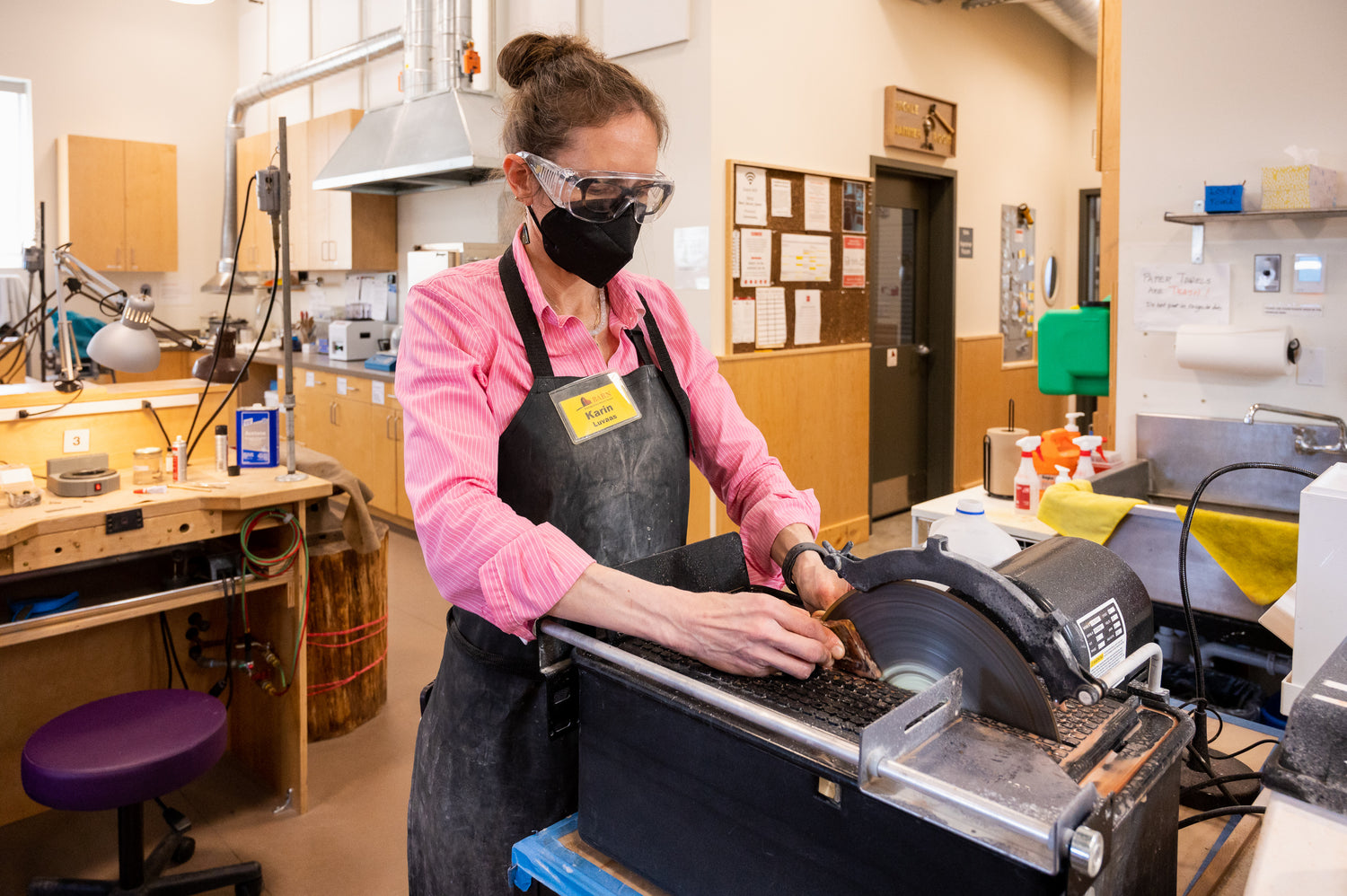 Enjoying the Journey
Whether it's wax carving, casting, 3D CAD design, lapidary, or fabrication, the journey of creating the jewelry is just as important to Karin as the final outcome. During the making, the "Ah Ha!" moments are the best part of her day as she's always learning and discovering something new. 
Complicated designs push her creativity and improve her skill set. Learning new ways to improve the process inspires Karin to develop better habits and better jewelry.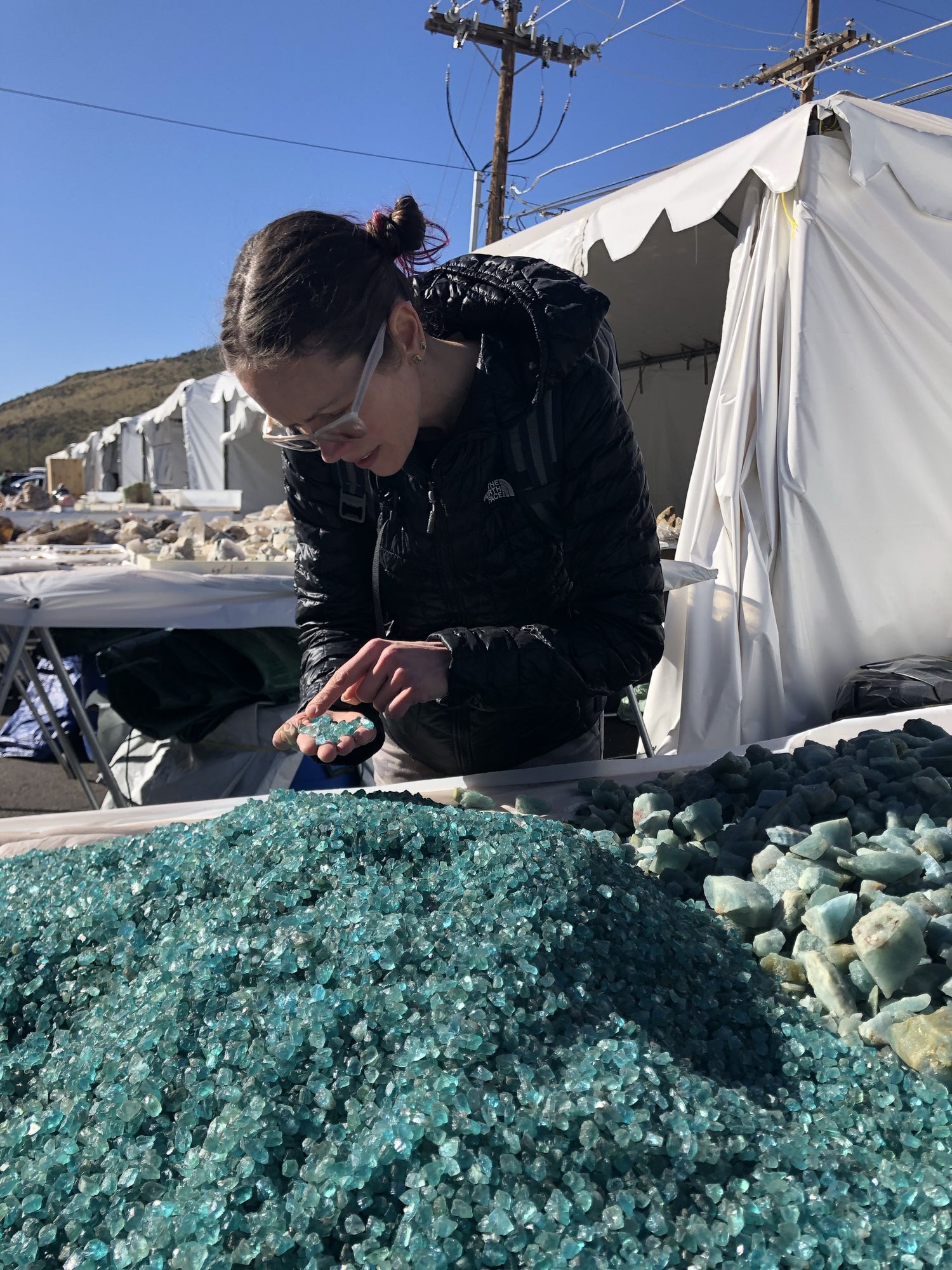 Sourcing Stones
Getting her Graduate Gemologist Certification from GIA opened Karin's eyes to the endless amounts of gemstones and minerals this world has to offer. She loves stones with detailed inclusions, color changes, and mineral deposits. All those things make the stone utterly unique; a true one-of-a-kind on the planet. The stones she weaves into every piece are just as unique as the people who wear them. 
Every visit to shows like the Tucson Gem and Mineral show allows Karin to uncover something new and exciting to bring home and incorporate into a new design. Even more exciting is when she visits mines and other natural mineral deposits to source her stones directly from the earth that created them.